24 hour parking during the weekend in Rotterdam: € 10,00!
A pleasant day or weekend in Rotterdam starts with easy parking for a favorable rate. At the Maastoren car park you are 100% assured of a parking space. In addition, you are parked near the iconic bridge of Rotterdam, the Erasmus Bridge. Did you have a nice walk? Then you can always visit the New Luxor theater for an unprecedented performance. All this while you park during the weekend for a very favorable rate: 24 hours for only 10 euros! Read the conditions below.
The conditions:
Minimum parking time: 2,5 hours.
Valid on Saturday and Sunday.
Tariff starts on Saturday at 00:00 and ends on Sunday at 23:59.
If you park for a shorter period, you pay the regular rate, but never more than € 10 per 24 hours.
You do not need to purchase a separate product to qualify for this promotion. The promotion is automatically activated when the parking duration exceeds 2,5 hours.
Note: It is not necessary and possible to reserve parking spaces in this garage. There are always enough places available.

Regular tariff:
€ 1,00 per 15 minutes plus a part of every next 15 minutes.
Maximum daily tariff: € 32,00
APCOA PARKING Maastoren is close to:
De Rechtbank
Happy Italy
Het Nieuwe Rijkskantoor
Several bars and restaurants at the Wilhelminapier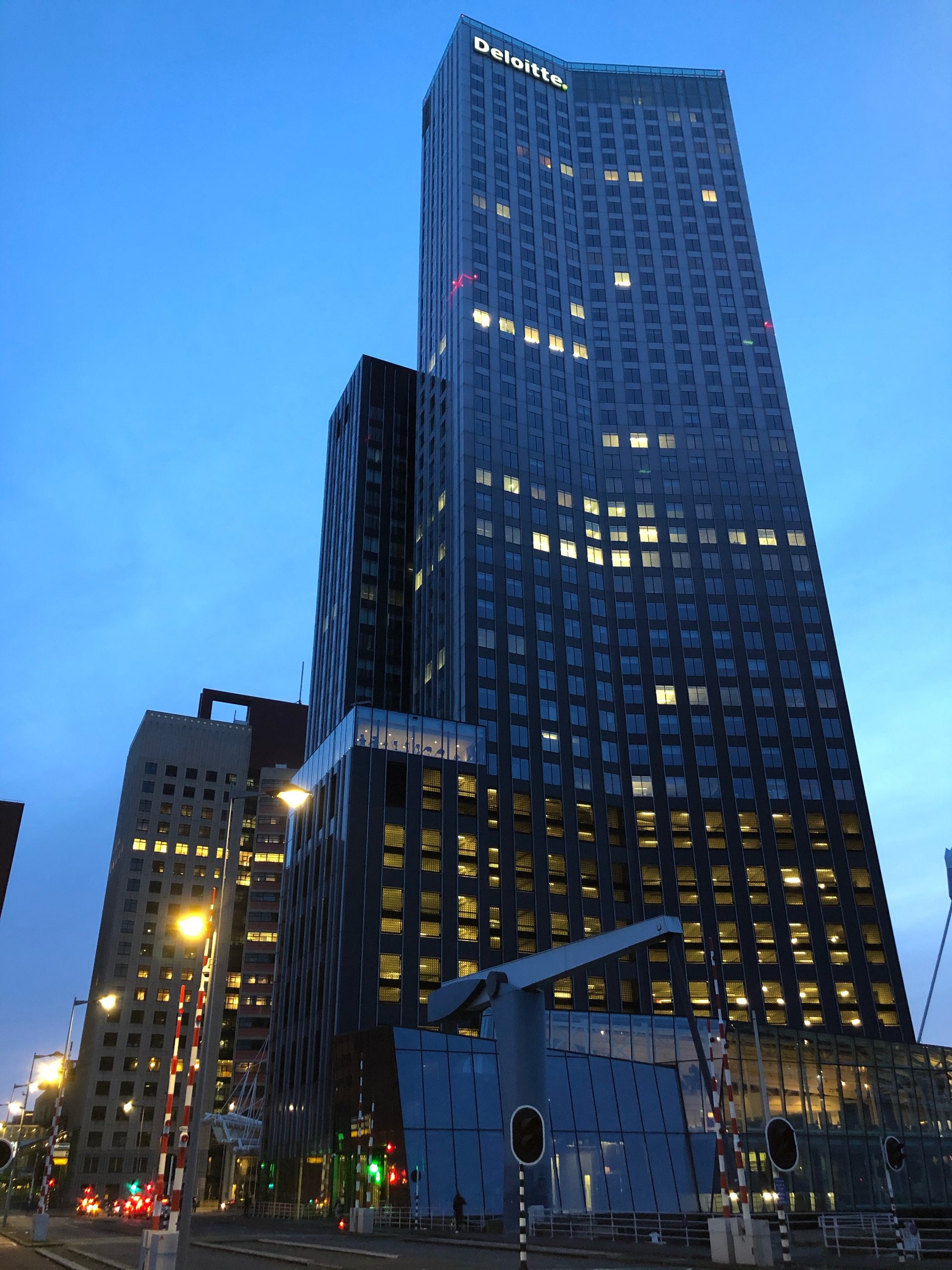 Wilhelminakade 101
3072 AP Rotterdam