APCOA PARKING Prins & Keizer
,
1017 HL Amsterdam
,
Center
+31 (0)85 049 98 99
Prinsengracht 927
Quick information
4
Electric Car Charging Spaces
Products
APCOA Flex Card
Park now and pay monthly afterwards. Perfect for flex workers and part-timers
Day tickets
Relieve your visitors from parking worries and offer them a day ticket (valid for 24 hours).
Minimum purchase: 50 tickets.
Hour tickets
Minimize the parking costs of your visitors by offering them a time ticket (available for 1, 2 ,3 or 4 hours).
Minimum purchase: 50 tickets.
Parking Tariff
Maximum daily tariff Saturday- Sunday: € 20,00!
You pay per 28 minutes until the maximum daily rate is reached. No special card is required to take advantage of the maximum daily rate on weekends.
You pay € 3.00 per 28 minutes and possibly a part of each subsequent 28 minutes.
On weekday nights you pay a maximum of € 15,00!
Tariff start from 3 hours parking. If you park less, you will pay the regular tariff
Valid from Monday until Friday from 18.00 until 06.00 hours.
Charging electric vehicles:
€ 0.49 starting rate
€ 0.36 per kWh
Car Park Description
General Information
APCOA Parking Prins & Keizer is located on the famous Prinsengracht canal in the heart of Amsterdam. This picturesque canal district is known for its historic charm, picturesque canal houses and vibrant atmosphere. With APCOA Parking Prins & Keizer as your base, you'll have easy access to some of the city's most iconic attractions.
Within walking distance of the parking garage is the Anne Frank House, an important historical site that tells the poignant story of Anne Frank and her diary. The famous Westerkerk and the 9 Streets, a charming shopping area with boutiques and cafes, are also within easy reach.
A walk along the Prinsengracht offers enchanting views of the canal houses and the characteristic Amsterdam atmosphere. For those interested in art and culture, there are several museums and galleries nearby, including the Van Gogh Museum and the Rijksmuseum.
Luggage lockers by Lockerpoint
To make your trip even more convenient, APCOA Parking Prins & Keizer offers luggage lockers. Provided by Lockerpoint, these lockers provide a secure storage solution for your belongings while you explore the city. For detailed information on locker prices, sizes, payment options and more, please visit the Lockerpoint website at www.lockerpoint.com/lockerpoint-locations/lockerpoint-luggage-storage-vijzelstraat.
Whether you want to explore the historic sights, enjoy the canals or store in unique boutiques, APCOA Parking Prins & Keizer offers the perfect parking solution to make the most of your visit to enchanting Amsterdam.
POIs nearby
Melkweg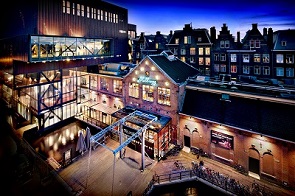 Paradiso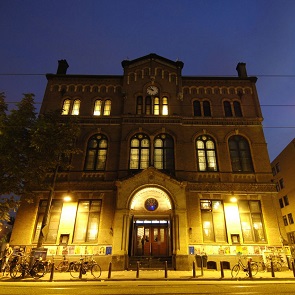 DeLaMar Theater
Bloemenmarkt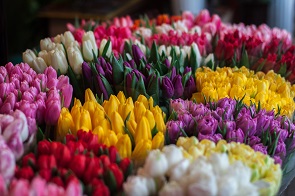 Kalverstraat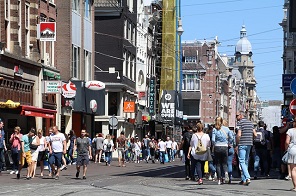 Pathe Tushinsky
Leidseplein
Koninklijk Theater Carré